Joined
Jacintha's
Halloween Contest.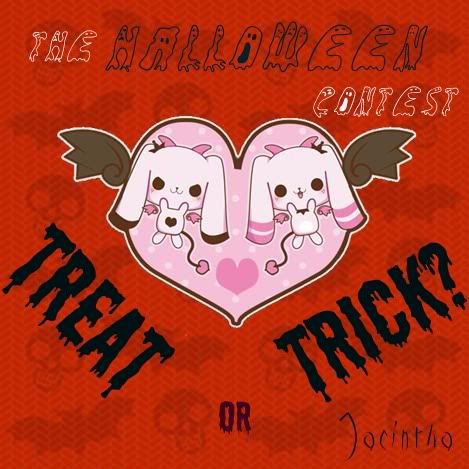 -As usual,it is a SOTM(Site of the month)contest.
-It will be judged on Simplicity, Kawaii, Colour Combination, Originality, Neatness, Best Url.
-The contest MUST have at least a min. of 10 contestants and a max.of 20 contestants.
-1st 2nd 3rd = Signatures, Advertising Spot, Banners
-2 Merits = Banners,Advertising Spot
-Others(Neatness,etc.) = Banners,Advertising Spot
-Non-winners = Participation Banners.
- Joining till 23.10 (Sat) when max contestants reached.
Judging - 24.10.Sunday
Results - No later then 31.10.

-Email Jacintha at
gjxj98@hotmail.com
with your name and url.
-A confirmation email will be sent to you.
-Place the banner somewhere in your site.
Join the halloween contest now as the max is only 25 contestants! :)