Heyy!
As the title says, I had my English paper 2!

But its alright, since I
think
I will pass it !
And thinking about holidays aren't so soon yet! MT,
Maths
(wtf?) , Science. Way to go!
I joined
Qiyi's Sotm
! Since I got nothing to do, been so long since I joined one.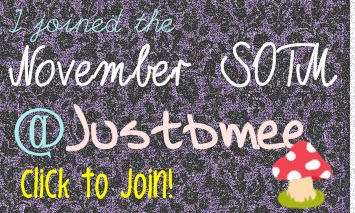 Here are the rules and details (Reposting)
RULES:
1) Your site must not contain vulgarities.
2) Your site must be ORIGINAL. (Like, Not RIPPED)
3) Your site must be public to all or at least invited to me. (email stated below)
4) You must put the contest banner on your site.
Details:
Maximum number of participants: 30
No of participants left: 23 (Right now when Im posting)
You have to join by:

30 November 2011


Prizes: Not so sure, Depends.


How to join:


You can email or tag her.
Just type " I wanna join the SOTM " with your REAL Name, Email and URL.
Her email is : kqiyi.lol@gmail.com
Be sure to join !