Hi bloggers/readers! (:
Its holidays, everyone knows.. Recently, my sister went to work at Orchard and visited her yesterday :D Im kinda bored at home since no one is at home. So I'll just watch some videos, play games, facebook-ing.
This is the award for Qiyi's SOTM :) Didn't won anything but still have a small gift :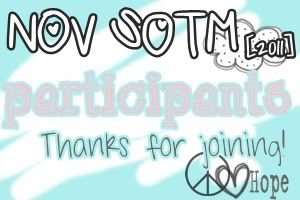 Its nice xD
So end here for today >< Listening to
Sucker Punch
's soundtrack. The movies gonna be awesome if there weren't dances or guys. Its really tragic somehow.. One by one of them is gone.
Cya!